Benvenuti
questo Sito è dedicato al mio sport preferito: la Mountain Biking
Welcome: This Website is dedicates to my favorite Sport: Mountain Biking
Willkommen: Diese WebSeite ist mein Lieblings-Sport gewidmet: Mountain Biking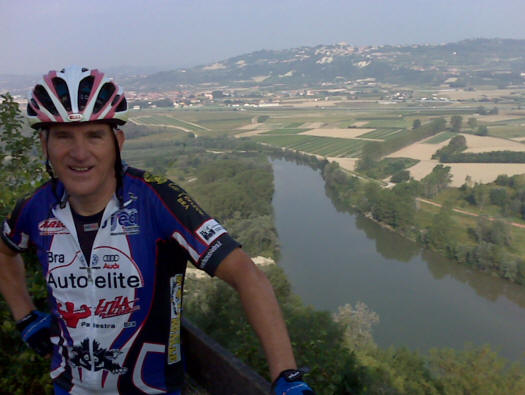 La Mia Filosofia:
Si pedala "Senza Agonismo"
ed al ritmo di chi è meno allenato!
Chi ha fretta . . . è meglio che cambi Canale!

. . Pedalando su e giù per le colline, che paiono infinite,
alla ricerca di nuove Emozioni, su panoramiche Sterrate,
Ripidi sentieri ed antichi Selciati . . .
. . .Cycling on and down the hills,
which seem endless, search of new emotions,
on panoramic rough, steep paths and old cobble streets . . .
. . . Radelnd bergauf und bergab,
über endlos scheinende Hügel, mit wunderschönem Panorama,
auf der Suche nach neuen Abenteuern, auf steilen Pfaden
malerischen Bergstrassen und alten Steinwegen . . .
Si declina qualsiasi responsabilità per eventuali errori, imprecisioni,
incidenti e danni di ogni sorta.
Vietato qualsiasi uso di testi ed immagini contenuti in queste pagine senza il consenso dell'autore.
We disclaim any responsibility for any errors, inaccuracies,
accidents and damages of any kind,
Any unauthorized use of text and images contained in these pages without permission.
Lorenzo Colombi: Guida di Mountain Bike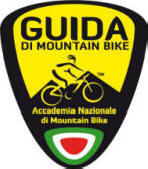 Associato all'Accademia Nazionale di Mountain Bike

Volete essere accompagnati nelle Langhe ?
chiamatemi :
cellulare 347-9658764
E-mail: lorenzo.colombi@alice.it
Opportunity to be accompanied,
upon notice by E-Mail, in my tracks.
Es besteht die Möglichkeit bei den Touren begleitet zu werden.
Anfragen bitte per E-Mail an mich senden.

CYCLING HOLIDAYS & BIKING ADVENTURES - CLASSIC TOURS & CICLOTURISMO
Un bellissimo sito per escursioni in Mountain Bike e
il cicloturismo in tutta Italia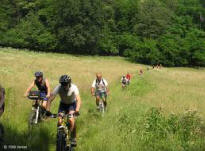 Volontario Soccorritore della C.R. I.

Web Master : Lorenzo Colombi
For communications:
Kontakt:
Numero Visitatori:
Data ultimo aggiornamento del sito : 09/12/13